Ultimate Vibe Audio Music Productions
Ultimate Vibe Audio Music Productions is not only just Podcast but its also a business .I compose Custom songs for Corperate Businesses,Weddings,Birthdays,Valentines Day,Film,Video,Short Film,TV Documentaries.E-mail me by going to marcusdavis40@yahoo.ca
Or Phone 2894409693
Or leave a message on my website @ www.seriousnubian.com
​
All Compositions By Marcus Davis
If you want to advertise on this podcast go to :
E-mail marcusdavis40@yahoo.ca
Phone 2894409693 with your comments.
Heading 4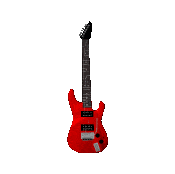 In the meantime check out the newest latest Podcast contribution from Ultimate Vibe Audio Music Productions
By going to the links below.Don't forget stay Funky.
Check out these Reissued Albums that came out in 2003 & 2004 plus a Single in 2016.Includes the newest Album Release .Available by Downloads only .Go to hearnow.com Click on these links.
Trying Times is also available by going to
Amazon Music ,Apple Tunes ,
CD Baby Publishing ,Facebook ,Shazam ,
Sound Exchange ,
Synchtank ,Touchtune & Playnetwork
Contact :
By Phone
2894409693
By E-mail
​
​