Ultimate Vibe Audio Music Productions
Ultimate Vibe Audio Music Productions is not only just Podcast but its also a business .I compose Custom songs for Corperate Businesses,Weddings,Birthdays,Valentines Day,Film,Video,Short Film,TV Documentaries.
E-mail me by going to marcusdavis40@yahoo.ca
Or Phone 2894409693
Or leave a message on my website @ www.seriousnubian.com
​
Heres a Brief Message From Yours Truly .



Ultimate Vibe Audio Music Productions is a Production Studio Company That Provides Music Composition Services as well as Hiring out Remote , Studio Session Musicians mainly Myself for Bass Playing & Synthesizer Studio Session Gigs as well as Managing and Concert Band Bookings For R&B Fusion Collective .To Contact e-mail marcusdavis40@yahoo.ca or Phone or text 2894409693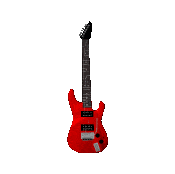 This is the Brand New Album titled Once In A Blue Moon .
The Tracks are featured on this website soon .