Multi-Instrumentalist Musician , Producer &
Composer
.Serious Nubian.
​
​ Is an inhouse Studio Instrumentalist Musician Project
​
You can now purchase and download tracks.All tracks are $2.00 each
​
​
2010 News Years Eve Toronto
: Purchase Downloads Here :
You can order my Music tracks by just sending me an e-mail request .I will e-mail you back with an MP3 File of the Music Track that you requested .You can make payments by clicking on the paypal symbol or just select what you want on the Playlist .Click on Running Time icon to select and purchase Download.
(Click On Run Time Icon To Select & Purchase Download)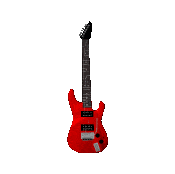 Oh Yeah Forgot To Mention.
A Couple Of Years ago i wrote 2 Books,They're both total fiction ,But i'm a big fan of the horror genre (Friday The 13th,Nightmare On Elm Street) That sort of thing.My books are in the Supernatural Horror Genre .I'm working on a 3rd Book still deciding where to take it in terms of direction.But the Books are on sale on Amazon if you want to check them out and even make a Purchase.
Thanx For The Visit Come Again Soon
All my music is dedicated to my Mum RIP. I know You've gone to a Better Place.
Joan Cordilia Payne May 1936-May 2012. ​