Ultimate Vibe Audio Music Productions
Presents :
Marcus Davis
.Serious Nubian.
Instrumentalist Musician , Producer
Podcaster & Composer
​
​
Marcus is a Bassist,Keyboard Synthesist, Percussionist,Drummer,Composer,& Producer.
Originally born in Hammersmith West London in the UK to West Indian parents.Attended the Cardiff College Of Music & Drama in the UK as well as attending Trebas Institute Of Recording Arts in Canada. Has played in various bands in the UK,Canada,and the United States playing in bands ranging from Pop,Rock,Jazz,&Funk. As well as doing Studio Session gigs.If you're a Producer with a Film project ,Short Film,Documentaries,or you're a Business Owner looking for Music to promote your Business ,Then contact me @
Contact 2894409693
e-mail I Compose Music for Tv Themes, Films ,Documentaries,Computor Games,Short Film,Videos. etc ,Also available to do Remote Studio Session Recording.
​
EQUIPMENT USED
Yamaha TRB 6 String Bass
Spector Classic 5 String Bass
Esp Ltd 6 String Bass
Traben Phoenix 4 String Bass
Yamaha MM6 Synthesizer
Yamaha MX49 Synthesizer
Korg Trinity Workstation
Korg TR Workstation
Boss 880 Drum Machine
Electro Harmonix V256 Vocoder
Boss Chorus Pedal
Boss OC-2 Octave Pedal
MXR M81 Bass Pre Amp Pedal
Alesis SR 16 Drum Machine
Alesis Q49 Controller
Musicman Sterling 5 String Bass
Alesis Perc Pad Drums
Epiphone Les Paul Special Guitar
Line 6 Spider Classic 15
Alesis SA 16 Drum Machine
Korg X3 Workstation
Yamaha TRBX174E 4 String Bass
​
.Serious Nubian.
​
​ Is an inhouse Studio Instrumentalist Musician Project
​
​
​
2010 News Years Eve Toronto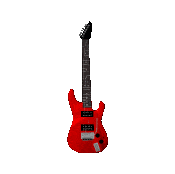 Latest Update is that there will be a brand new Serious Nubian Double CD Album coming out in the near future .The CD will feature tracks that have already been heard on the Ultimate Vibe Audio Music Productions Podcast plus older and other brand new tracks never heard before .Stay tuned for further updates for when the CD will be finished and released .
​
Also just signed up to buymeacoffee.com.
Check out the website and support the Podcast,the Music and this website .Go to
Oh Yeah Forgot To Mention.
A Couple Of Years ago i wrote 2 Books,They're both total fiction ,But i'm a big fan of the horror genre (Friday The 13th,Nightmare On Elm Street) That sort of thing.My books are in the Supernatural Horror Genre .I'm working on a 3rd Book still deciding where to take it in terms of direction.But the Books are on sale on Amazon if you want to check them out and even make a Purchase.
Thanx For The Visit Come Again Soon
All my music is dedicated to my Mum RIP. I know You've gone to a Better Place.
Joan Cordilia Payne May 1936-May 2012. ​