Ultimate Vibe Audio MusicProductions




Presents :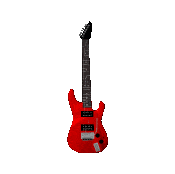 Hello, my Band is Called R&B Fusion Collective, a 5 Piece Band consisting of Bass/Guitar/Keyboard/Drums/Vocals/ but is also available as a 4 or 3 Piece. We can play with Vocals or as an Instrumental Unit. We play mainly Cover Tunes ranging from Toto, Chaka Khan & Rufus, Boz Scaggs, Doobie Brothers, Stevie Wonder, Edgar Winter, Climax Blues Band, Grand Funk Railroad, Tina Turner, Robert Palmer, London Beat plus some Originals. We are a very tight unit with highly skilled Musicianship. Our band is available for all Residency type gigs Hotels, Casinos, restaurants, and Music Venues. Plus Recording Studio Dates to back up other Artists etc. We Do charge fair rates.
Send us an e-mail if you want to book us @ marcusdavis40@yahoo.ca or phone and leave a text @ 2894409693.
Lorne Hind :
Guitar

Skilled as a self-taught songwriter and music composer, Lorne Hinds instrumental music leaves listeners speechless. Hes kick-ass, hard edge and soulful. His solos are mind boggling and fans view him as a phenomenal guitarist. Lornes skills as a professional guitarist elevate him to the level of the masters and, he continues to evolve. He is extremely versatile and well disciplined. His foundation is solid playing instrumental, country music, hard rock and R&B. In his spare time, he likes to dabble with jazz music.
The R&B Fusion Collective Is a Brand New Band Collective
That features Three versions of the Band one a 5 Piece that plays Cover Tunes ,The other versions are a 4 piece that plays Cover Tunes minus the Keyboards and a 3 piece that plays all Originals
The nucleus of the 5 piece consists of Band Members:
R&B Fusion Collective 5 Piece
​
Marcus Davis /Bass Guitar
Regis Cardoso/Drums /Colin Riddoch/Drums
Grace Tavares / Vocals,
Lorne Hind / Guitar
Matthew Bacik / Keyboards /Ryan Going /Keyboards
​
R&B Fusion Collective 4 Piece
Marcus Davis/Bass Guitar
Lorne Hind /Guitar
Regis Cardoso / Drums /Colin Riddoch /Drums
Grace Tavares / Vocals
​
R&B Fusion Collective 3 Piece
​
The nucleus of the 3 piece consists of :
Marcus Davis/Bass Guitar & Keyboards
Plus: Lorne Hind /Guitar
Colin Riddoch / Drums Regis Cardoso Drums
Playing Only Original Compositions
That are taken from Albums by .Serious Nubian.
​
R&B Fusion Collective :
Is also hired out as a Backing Band for Vocalists
Hello my Band R&B Fusion Collective is a 5 Piece Covers band that plays at Weddings, Corporate Events, Birthdays, Parties, etc. The band also hires itself out as a Backing Band for Vocalist who need a Backing Band for their gigs either as a Quartet Guitar, Bass, Keyboards, Drums, or as a Trio Format either Guitar, Bass, Drums, or Keyboards, Bass, Drums.
Check our website
@ https://www.seriousnubian.com/r-b-fusion-collective.
E-mail for further details. e-mail marcusdavis40@yahoo.ca
Phone or Text 2894409693
​
Performing R&B Cover tunes mixed with versions of Jazz and Funk
influenced Original Compositions
​
Marcus Davis :
Bass Player /Composer/Synthesist/Producer/Podcaster :
Born @ Hammersmith Hospital in London ,UK .Has had vast experience performing with various bands in the UK,Canada & the States. Is a graduate from Trebas Institute Of The Recording Arts in Toronto & Cardiff College Of Music & Drama in the UK.Also Runs Ultimate Vibe Audio Music Productions where he creates various Recording Projects & Hosts a Podcast. Also does Remote Recording Studio Sessions for other Clientel .
Visit the website @ www.seriousnubian.com
Now resides in Stoney Creek Ontario ,Canada . A highly skilled Bass Player who can play in many Music genres such as Jazz/Funk/Pop/Rock/Latin/Reggae/Blues/Fusion
Grace Tavares :
Vocals
Is a Naturally Talented Professional Vocalist whose influences range from Journey to Grand Funk Railroad ,& various R&B artists .She is of Portuguese heritage and resides in Oakville,Ontario.
​
​
​
​
​
​
​
Matthew Bacik : Ryan Going :
Keyboards

Starting at the young age of three, Matthew Bacik (stage name Matterrs) discovered his passion for music. He began with classical piano training, studying composers such as Bach, Mozart, Chopin and Brahms. At 12, after years of intense practice, he successfully passed his Grade 10 (final level) RCM practical classical piano exam. At this point Matthew started pursuing other musical interests by exploring a multitude of diverse genres. He started by making covers of popular artists and after many renditions he progressed on to posting his own original songs. He wrote, composed, recorded, mixed and produced all his material with some assistance from his very supportive musical family.

Ryan Going :
Is a Keyboardist from Vauxhall Alberta & Currently Lives In Toronto
Regis Cardoso Da Silva:
Drums
Originally from Sao Paulo in Brazil currently living in Toronto is a very highly skilled Drummer /Percussionist who can play in a variety of different Genres/styles .
Colin Riddoch :
Colin is a freelance musician from Toronto. Also a Humber College Graduate
He plays and teaches a variety of music including: Jazz, Rock, Metal, Theatre Music, Country, Pop, and more.
The R&B Fusion Collective Played a Fantastic show
@ The Black Swan Tavern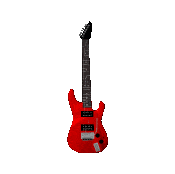 The R&B Fusion Collective Played a Killer Set
@ The Moonshine Cafe in Oakville
The R&B Fusion Collective Played Killer Shows @ 44 Lanark Crescent & @ 9 Forfar Court during the Neighbours Day Event in Kitchener.Stay Tuned For More Concert Events.
This was Regis's Drum Kit For The Kitchener Gig On The 18th Of June,The Most Basic Drum Set Up ,Yet he Sounded Massive Using It ,Thats The Mark Of A Great Drummer. Mind You The Whole Bands Great.
The R&B Fusion Collective Played a great show @ The Eastside Bar & Grill in London Ontario July 15th Friday evening .Everybody played great and had a good time.What a band and i don't mind bragging R&B Fusion Collective is a Fucking great band .Big up Lorne,Grace,Regis,Matthew plus myself for Locking this shit down.

As usual R&B Fusion Collective performed another blinder of a gig @ The Black Swan Kitchen Pub 4040 Pallidium Way Burlington last Friday. Oh and did i fail to mention the Outstanding Musicianship. Yes Big Up Lorne,Regis,Grace & Matthew
Oh ! and don't forget to mention myself. Superstars all of you .
R&B Collective played a killer show @ The Market Brewing Company Friday Evening in Newmarket what a crowd and what a band Lorne,Ryan,Grace & Colin Superstars all of you greatly appreciated .
R&B Fusion Collective Played a Decent set @ The Market Brewing Company in Newmarket June 2nd despite some early technical complications with the Guitarists Equipment .Still Rocked it out as a 4 Piece .Our next gig is in Kitchener June 17th for Neighbours Day.
Gigging Schedule Dates:





Market Brewing Company, 17775 Leslie Street Unit # 4 Newmarket, On

Feb 17th, 2023




Market Brewing Company, 17775 Leslie Street Unit # 4 Newmarket, On June 2nd, 2023











Neighbours Day Kitchener On June 17th

2023







7 Hett Avenue 1:00pm to 2:00pm Kitchener
1-60 Paulander Drive , Paulander Community Centre 4:00pm to 5:00pm
Check out this clip of an Interview i did some months back giving the band a Plug . Click on this link below.

https://www.instagram.com/p/CkwAC1BpIV5/
Band Is Now Taking Bookings
Book R&B Fusion Collective As a 5-Piece Or 3-Piece Band. Contact: 2894409693
Or e-mail :
marcusdavis40@yahoo.ca