Ultimate Vibe Audio MusicProductions




Presents :
: The R&B Fusion Collective :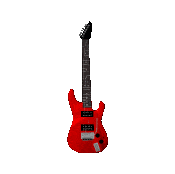 Lorne Hind :
Guitar

Skilled as a self-taught songwriter and music composer, Lorne Hinds instrumental music leaves listeners speechless. Hes kick-ass, hard edge and soulful. His solos are mind boggling and fans view him as a phenomenal guitarist. Lornes skills as a professional guitarist elevate him to the level of the masters and, he continues to evolve. He is extremely versatile and well disciplined. His foundation is solid playing instrumental, country music, hard rock and R&B. In his spare time, he likes to dabble with jazz music.
The R&B Fusion Collective Is a Brand New
Band Collective with the nucleus of the band consisting of Band Members Marcus Davis /Bass Guitar
Regis Cardoso/Drums
Grace Tavares / Vocals,
Lorne Hind / Guitar
Ryan Going / Keyboards
​
​
Performing R&B Cover tunes mixed with versions of Jazz and Funk
influenced Original Compositions
​
​
Marcus Davis :
Bass Player /Composer/Synthesist/Producer/Podcaster :
Born @ Hammersmith Hospital in London ,UK .Has had vast experience performing with various bands in the UK,Canada & the States. Is a graduate from Trebas Institute Of The Recording Arts in Toronto & Cardiff College Of Music & Drama in the UK.Also Runs Ultimate Vibe Audio Music Productions where he creates various Recording Projects & Hosts a Podcast. Also does Remote Recording Studio Sessions for other Clientel .
Visit the website @ www.seriousnubian.com
Now resides in Stoney Creek Ontario ,Canada . A highly skilled Bass Player who can play in many Music genres such as Jazz/Funk/Pop/Rock/Latin/Reggae/Blues/Fusion
​
​
​
​
​
​
​
​
​
Grace Tavares :
Vocals
Is a professional Vocalist whose influences range from Journey to Grand Funk Railroad ,& various R&B artists .She is of Portuguese heritage and resides in Oakville,Ontario.
​
​
​
​
​
​
​
Ryan Going :
Keyboards

Originally From Alberta is a highly skilled Keyboardist with a vast experience in playing the Blues, R&B, Funk & the Jazz genres who is the ideal choice for this band since he can play all these styles seemingly at once . He also resides in the downtown Toronto area
Regis Cardoso :
Drums
Originally from Brazil is a very highly skilled Drummer who can play in a variety of styles .Regis currently resides in Toronto.
The R&B Fusion Collective Played a Fantastic show @ The Black Swan Tavern
The R&B Fusion Collective Played a Killer Set
@ The Moonshine Cafe in Oakville
The R&B Fusion Collective Will be Perfoming in Kitchener June 18th @ The Neighbours Day Event
Band Is Now Taking Bookings Contact : 2894409693
Or e-mail :
marcusdavis40@yahoo.ca